Uncover Crucial Components of a Strong DevOps Strategy
Achieve Profitability and Customer Satisfaction
While Improving Business Outcomes
Rocket Software's DevOps Automation Guide outlines the crucial components of a strong DevOps strategy – and – identifies the tools you need to implement them today.
If, like most leaders, your challenges are:
Minimizing cost of development and delivery
Centralizing visibility across teams to achieve better alignment
Equipping and arming your DevOps foundation for change amid constant implementation of new processes and applications

Meeting your customers' demands for continuous value and delivery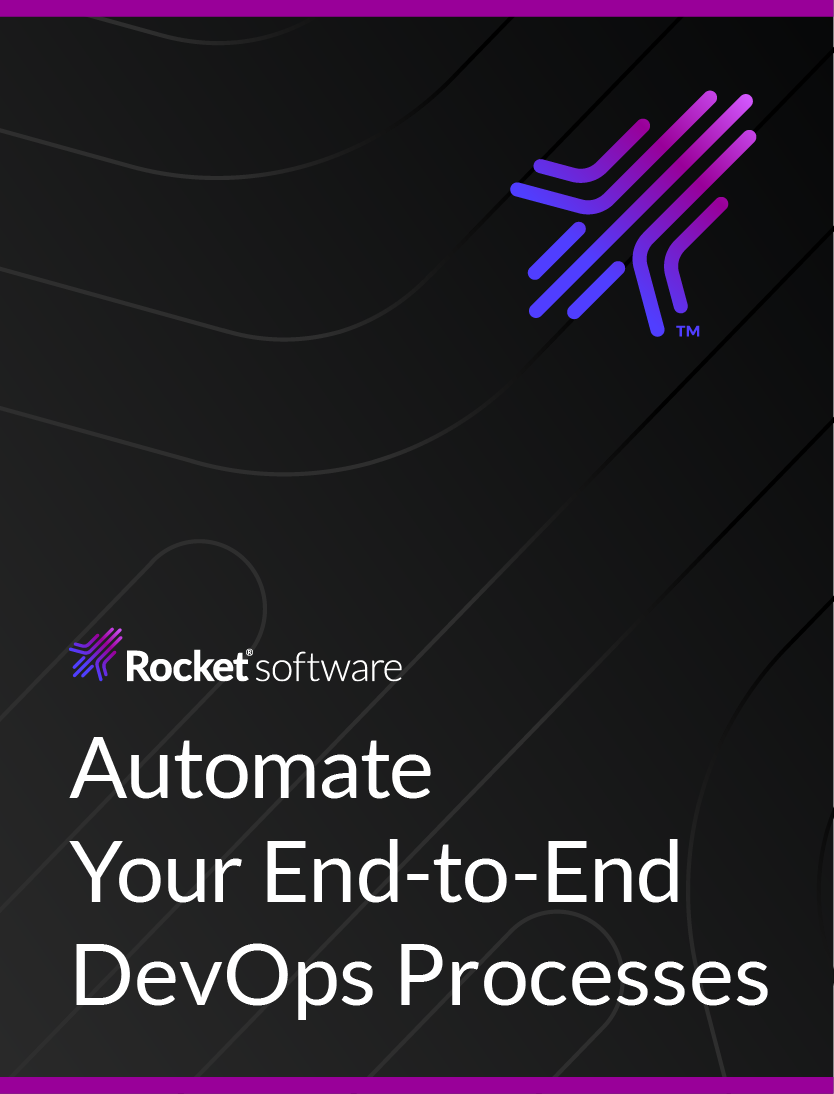 Then it's time to make Rocket Software part of your DevOps solution.
Achieve profitability, customer satisfaction and improve business outcomes.
Fill out the form to download Rocket Software's free DevOps Automation Guide.
Download The Free Guide Now